Voice, Video, and Data Since 1969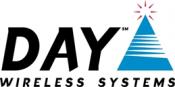 Headquarters Address:
4700 SE International Way
97222
Milwaukee
,
OR
Oregon
Day Wireless Systems is the largest, full-service wireless integrator in the West. We provide design, construction, licensing, sales, service, rentals, installation, and maintenance for a wide range of wireless voice, data, and video applications. Founded in 1969, today we have 28 locations and 400 employees in California, Oregon, Washington, Idaho, Wyoming, and Utah. Day Wireless has the skill, range of services, stability, and resources to be your long-term communications partner.
Portland, OR - TRBOWEST announces the availability of the TRBOWEST Digital Network beginning November 1st , 2011. ...